The Information Systems Division (ISD) is the Information Systems provider for the Gaming Control Board.
The division's mission is two-fold; first is maintaining and supporting the agency's computer systems, network-telecommunications infrastructure and the office automation application needs of the Board and provide the focus for the development of IS strategies and policies for the Board.
Secondly, is to manage the statutorily required Gaming Central Monitoring System. The Legislature, enacting Article 2E, the Gaming Control Act, specified the provisions in section 60-2E-43, requiring a central system, developed and run by the State at its own expense. Because of age, technology and/or vendor support issues, the agency's existing gaming central monitoring system was in need of replacement. These systems are critical due to the statutory nature of gaming regulation and technology utilized by the gaming control board.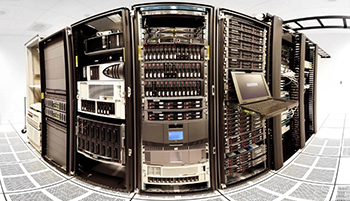 To achieve this mandate accordingly, the Gaming Control Board in its FY14 budget requested a one-time special appropriation of $2.5M which was approved by the Legislature. In June of 2013, an RFP was issued by the Gaming Control Board for a replacement Gaming Central Monitoring System. The contract was ultimately awarded to Scientific Games Inc. (SGI) for the SGVideo gaming system. The project kick-off was in January of 2014 and was successfully completed by the first week of August 2014, with minimal to no disruption to the licensees gaming operations.
SGVideo is an electronic computer system designed to monitor the status, performance and control of non-tribal gaming machines in the State of New Mexico;
The system collects pertinent data and uses the data to calculate gaming taxes due.  The system also tests and configures game information, such as maximum bet, maximum prize, and game selection as required under the Gaming Control Act, and provides an accurate, immediate verification source of gaming machine data;
Ensures that only approved games and machines are offered to the public;
Each day by machine it calculates amount owed to the state in gaming tax;
Provides a daily report to each gaming operator licensee detailing actual game play and giving a full accounting of each gaming machine's activity;
Provides "real-time" regulation; eliminates costly, time consuming, and less accurate audits after-the-fact, significantly reducing the cost of regulation;
Enhances security by verifying all access to gaming machines;
Tracks and records notable events generated on the gaming device;
Permits the Board, in extreme circumstances to disable machines;
Industry standard protocol allows operators greater flexibility